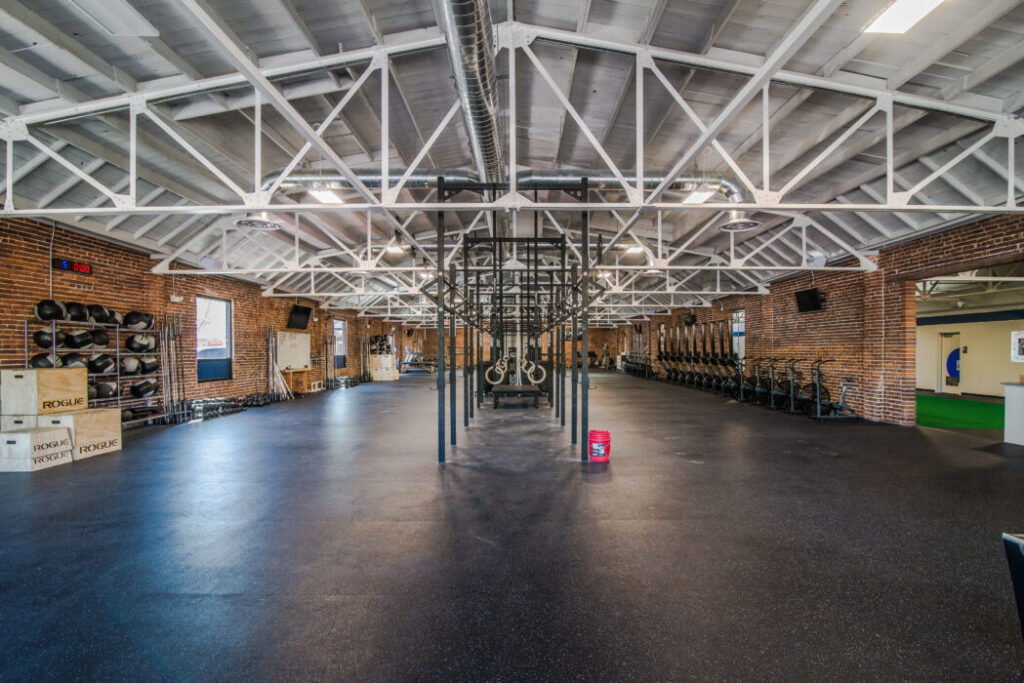 I get it. Looking at $189 per month for a gym membership seems outrageous. Especially when there are gyms around that are $10 per month. The price all depends on the lens you are looking through. Obviously being the owner and writing this post there is an inherent conflict of interest, and I completely understand that.
Since you made it to this post, it tells me you are serious about your health and fitness. If your health is a priority, you have found the right place. And the blunt truth of the matter is simple. If it is a priority in your life you will figure out how to pay for it. Health is no different, and when you start your journey learning the Double Edge Difference, your investment into your health will not go to waste.
The sad truth is, you pay the money, but you still have to put in the work. You can't get healthy without putting in the work. No one can do it for you. After all, we still live in a free country and the choice you make with your health is still your choice. How can we help?
Tried and true and proven over time, you become who you surround yourself with, that is one of the biggest benefits at Double Edge. You become a part of the community who support you, motivate you, and hold you accountable to being the best version of you.
When you look at our pricing and comparing it to a traditional globo gym of $10 per month, it is not an accurate comparison. We are somewhere in the middle between your average gym and personal training or private small group training.
Most personal trainers in the Reno, Nevada area are charging between $50-$75 per hour. I know that because I charge $75 per hour for a one on one session. In that hour you get accountability, experience, knowledge, motivation, and proper coaching to get the most out of your workout and do it while preventing injury. Working with a personal trainer 3 days per week will cost from $500-$900 per month. We know from experience that 3 days per week is the minimum amount of exercise to make positive change. The goal is 5 to 7 days per week. If you hire me for 5 days per week you are going to spend $1,500 per month to workout with me. I have had clients who paid that and did so for years, until we started our group class model, now known as the Welded Way of training.
The Welded Way (our program) is a personal group experience where you have a coach guiding you from the start to the end. At Double Edge, every hour of class, you are being led and instructed by a professional coach. Someone who's sole career is determined by your success. Safety, intensity, and making sure you are getting the best workout for your time and money are vital objectives for us. Beyond group class at Double Edge Fitness, you get a team of coaches who work together to help you be the best and healthiest you can be. We are all here for you. From nutrition coaching, fitness, injury rehab, and beyond.
We have additional services that can aid you in your goals, but the majority of our members utilize our standard DE membership to get fit and healthy for only $189 per month.
Not to mention. At this price, you get the best CrossFit style training facilities in town. We have showers, wifi, kids room, coffee, towel service, and retail. Yes, we are "boutique" but that is only because the best hour of your day and your hard-earned money deserves the best from coaching, all the way through to taining equipment and facilities and you get access to not just one, but two premier facilities in Reno Nevada.
I know the owner always says their product is the best and I can tell you in confidence that is the truth. If you have made it this far, we can tell that you are interested in DE and we would like to share our promise of the Double Edge Difference. Try us for a month and if you are not 100% satisfied we will give you a 110% refund. Yes, you read that right. We will give you a full refund PLUS an additional 10% if you are not happy with our services.
With that said, you have nothing to lose. You are going to want to be a part of the DE community and be around a group of individuals who are as passionate as you are when it comes to bettering your life. Let's do this. #DESTONG #Stongertogether